Tenth Joint European Summer School on Technology Enhanced Learning 2014
What
Summer School
When
Apr 27, 2014 09:00 AM

to


May 02, 2014 06:00 PM
Where

Mellieha

,

MT

Contact Email
summerschool
Add event to calendar

vCal




iCal




GooCal
We are pleased to announce the 10th Joint European Summer School on Technology Enhanced Learning, to take place from Monday, April 28th to Friday, May 2nd, 2014 in Malta. Pre-summer school activities are organized all day on Sunday, April 27th. The summer school aims to encourage participants to adopt a critical stance in thinking about the role of technologies in providing opportunities for learners and the potential of these opportunities in terms of learning. For this summer school the overarching theme is open innovation.
Announcements
Call for Participation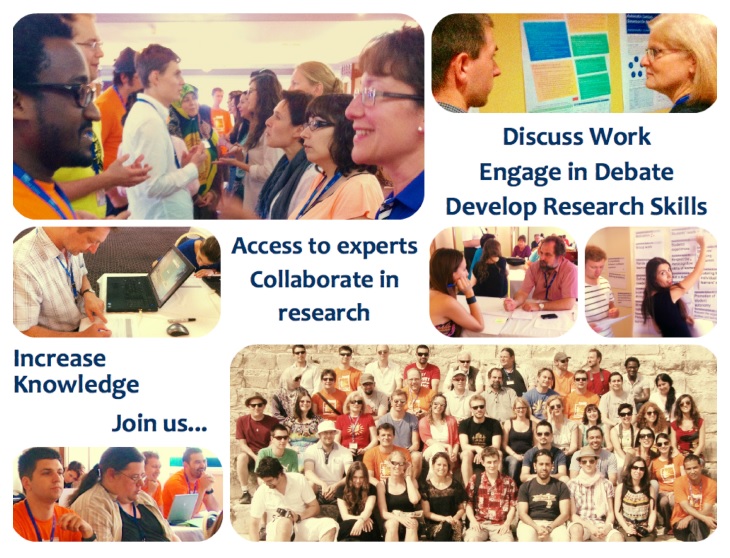 The summer school provides a stimulating learning environment where participants get opportunities to: develop research skills; increase their knowledge base; collaborate with others in their own and complementary research areas; engage in debate; have access to experts in the field; and discuss their own work.
The programme covers topics from a broad range of domains which contribute to advancing the field of Technology Enhanced Learning. TEL research projects are encouraged to provide doctoral candidates with a perspective of the state-of-the-art research under study in their working groups. The programme will also include practical and methodological workshops as well as opportunities for doctoral candidates to develop their personal research and discuss their doctoral work.
In the meantime you can join us on Facebook or discuss on Twitter and elsewhere using "#jtelss14".
Applications
Doctoral candidates should submit their applications online before Friday February 7th, 2014. Please download the application form, fill it in, and upload it to EasyChair. Please tick the appropriate box: Doctoral Candidate Application.
Important Dates
February 20, 2014

Extended deadline

for submitting applications, workshop and lecture proposals to the Summer School
February 28, 2014
Notification of acceptance
April 1, 2014
Registration closes
April 1, 2014
Pre-Summer School activities begin
April 26, 2014
Arrival in Malta and pre-summer school activities
April 27, 2014
Summer School begins
Accommodation and Social Events
The Summer School will take place in Malta. It will be hosted at the Seabank Hotel.
Important: The tutors who are booking the individual rooms, should email directly [email protected] The bookings should be made until the 14th March 2014.
Cost of Summer School
The cost for doctoral candidates is Euro 570 (including accommodation - 7 nights in double rooms, meals and excursions).
Call for Lectures and Workshops
If you would like to offer a lecture or workshop at the summer school we invite you to submit a proposal (about ½ page to a full page) describing your contribution, which should demonstrate how your presentation/activity will benefit the doctoral candidates attending the summer school (mainly early to mid-stage). If your proposal is selected it will be published on the summer school website.
We encourage interactive sessions rather than lecture-style presentations, and your proposal could include details about how you plan to engage the doctoral candidates. Lectures are usually no longer than 45 minutes and workshops are usually 90 minutes. Some workshops run 2 x 90 minutes. Lectures should provide students with insight into the state-of-the-art in one aspect of TEL or methodologies for conducting research in TEL. Workshops should provide hands-on opportunities to work with new technologies or develop research techniques.
Please submit your proposal to EasyChair. Be sure to tick the correct box: Lecture Proposal or Workshop Proposal. Please note that speakers and workshop organizers are expected to cover the costs of their trip and accommodation (typically through the TEL projects they are belonging to). Doctoral candidates applying to participate in the summer school are also invited to propose workshops. In this case they must make TWO submissions: the JTEL doctoral candidate application and the workshop submission.
Organizing Committee
Local Organisation Chair:
Vanessa Camilleri, University of Malta
Programme Chairs:
Denis Gillet, Ecole Polytechnique Fédérale de Lausanne
Milos Kravcik, RWTH Aachen University
Admission Chairs:
Tomaz Klobucar, Jozef Stefan Institute
Katherine Maillet, Institut Mines-Télécom, Télécom Ecole de Management
Website:
Milos Kravcik, RWTH Aachen University
Finances:
Fridolin Wild, The Open University
Publicity Chairs:
Maria Perifanou, National & Kapodistrian University of Athens
Ana Loureiro, Polytechnic Institute of Santarém
Ana Torres, Polytechnic Institute of Santarém
Antigoni Parmaxi, Cyprus University of Technology
Muesser Cemal Nat, Cyprus International University
Steering Committee:
Katherine Maillet, Institut Mines-Télécom, Télécom Ecole de Management
Ralf Klamma, RWTH Aachen University
Tomaz Klobucar, Jozef Stefan Institute
Denis Gillet, Ecole Polytechnique Fédérale de Lausanne
Programme Committee:
Ruthi Aladjem, Tel Aviv University
Victor Alvarez-Garcia, Katholieke Universiteit Leuven
Dirk Börner, Open University of the Netherlands
Yiwei Cao, imc information multimedia communication AG
Mohamed Amine Chatti, RWTH Aachen University
Paul De Bra, TU Eindhoven
Carlos Delgado Kloos, Universidad Carlos III de Madrid
Michael Derntl, RWTH Aachen University
Erik Duval, Katholieke Universiteit Leuven
Mikhail Fominykh, Norwegian University of Science and Technology
Christian Glahn, Swiss Federal Institute of Technology Zurich
Sten Govaerts, Ecole Polytechnique Fédérale de Lausanne
Zinayida Kensche, RWTH Aachen University
Barbara Kieslinger, Centre for Social Innovation
Ralf Klamma, RWTH Aachen University
Joris Klerkx, Katholieke Universiteit Leuven
Tomaz Klobucar, Jozef Stefan Institute
Tobias Ley, Tallinn University
Birgy Lorenz, Tallinn University
Ana Loureiro, Polytechnic Institute of Santarém
Katherine Maillet, Institut Mines-Télécom, Télécom Ecole de Management
Jad Najjar, Eummena & AL-Quds
Muesser Cemal Nat, Cyprus International University
Efi Nisiforou, Cyprus University of Technology
Antigoni Parmaxi, Cyprus University of Technology
Yvonne Prinzellner, University of Vienna
Traian Rebeda, "Politehnica" University of Bucharest
Christoph Rensing, Technische Universität Darmstadt
Maren Scheffel, Fraunhofer Institute for Applied Information Technology FIT
Andreas Schmidt, Karlsruhe University of Applied Sciences
Birgit Schmitz, Open University of the Netherlands
Martin Sillaots, Tallinn University
Carl Smith, Learning Technology Research Institute
Marcus Specht, Open University of the Netherlands
Vladimir Tomberg, Tallinn University
Christina Vasiliou, Cyprus University of Technology
Riina Vourikari, Institute for Prospective Technological Studies
Fridolin Wild, The Open University
Jocelyn Wishart, University of Bristol