Up one level
4th International Workshop on Story-Telling and Educational Games (STEG'11)
In conjunction with the 10th International Conference on Web-based Learning (ICWL 2010),
8-10 December 2011, Hong Kong
* This workshop was cancelled *
Organisers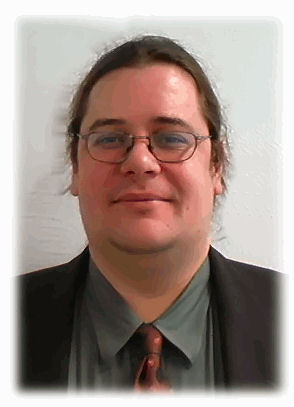 Ralf Klamma (RWTH Aachen University, Germany – [email protected]) is a senior researcher within the Information Systems Group at RWTH Aachen University. He has visited the Massachusetts Institute of Technology, Cambridge and has been a substitute professor at the universities of Chemnitz and Passau. He is a project manager in the collaborative research centre "Media and Cultural Communication" and was work package leader for "Social Software" in the European Network of Excellence PROLEARN in professional training. He has chaired all four PROLEARN Summer Schools as well as the Doctoral Consortia the European Conference for Technology Enhanced Learning (EC-TEL). In 2007 he was PC chair of the ECTEL. His research interests include theory and utilization of community information systems, mobile, social software, metadata, technology enhanced learning and professional training.


Michael Derntl (RWTH Aachen University, Germany - [email protected]) has a doctoral degree in information systems from the Faculty of Computer Science, University of Vienna. Currently, he works as research associate at the Chair of Computer Science 5 - Information Systems at RWTH Aachen University. He has been involved in TEL research and development for almost 10 years. He is currently involved in the FP7 projects GaLA (network of excellence on serious games) and TEL-Map (roadmapping for technology enhanced learning) . His research interests lie in interdisciplinary application of concepts and methodologies from computer science, social science, and engineering to problems in the domains of technology enhanced learning and serious games.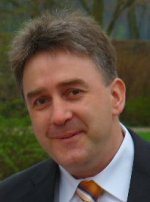 Stefan Göbel (Technical University of Darmstadt, Germany - [email protected]) holds a diploma and PhD in Computer Science. From 1997-2002 he has been working as researcher in the field of (Geo)Graphic Information Systems at the Fraunhofer Institute for Computer Graphics, before he was heading the Digital Storytelling group at the Computer Graphics Center. Late 2008 he moved to the Multimedia Communications Lab - KOM at TU Darmstadt and is heading the prospering Serious Gaming group. Dr. Göbel is the author of numerous papers and active member of program committees of well-known conferences (e.g. ACM Multimedia, FDG, EC-GBL) and juries in the field of Serious Games (Serious Games Award). He initiated the Int'l Conf. on Technologies for Interactive Digital Storytelling and Entertainment (TIDSE) and hosted that conference in 2003, 2004 and 2006, before it has been merged with the Int'l Conf. on Virtual Storytelling (ICVS) and subsumed into the Int'l Conference on Interactive Digital Storytelling (ICIDS) in 2008, and the GameDays as Science meets Business event series for Serious Games taking place in Darmstadt on an annual basis since 2005. Dr. Göbel is -or has been- involved in several EU funded projects related to the workshop theme, e.g. 80Days, INSCAPE, U-CREATE, art-E-fact.

Sandy Louchart (Heriot-Watt University, Edinburgh, UK - [email protected]) is a lecturer in Human Computer Interaction and Interaction Design in the School of Mathematical and Computer Sciences (MACS) at Heriot-Watt University. He gained a BSc. Honours in International Business and Information Technologies in 1999 from the University of Teesside (UK) and has investigated in subsequent research various aspects of interaction design and behaviour-based Artificial Intelligence. He gained an MSc (Distinction) in Graduate Enterprise in Multimedia in 2001 from the University of Teesside, where he studied the communication of emotions in entertainment as part of a Masters dissertation. His PhD, awarded by the University of Salford in 2007, explored the domain of Interactive Storytelling (IS) via the development of the Emergent Narrative concept. His work has been published internationally in Intelligent Agents, Virtual Reality, Game and Interactive Storytelling Journals and Conferences. Sandy also participated in organising event within the Interactive Story-telling community (AI and Games workshops at AISB 05 06 07; Intelligent Narrative Technologies at AAAI spring symposium series in Stanford 2009, the 3rd International Conference on Interactive Digital Storytelling ICIDS 2010 and the Intercultural agent workshop at IVA 2010). He is also involved in the EU Network of Excellence Game and Learning Alliance GALA and the EPSRC Research in Interactive Drama Environments, Role-Play and Storytelling RIDERS.

Supported by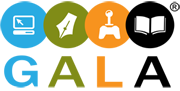 Call for Papers
Jump to: Topics | Submissions | Important Dates | Organisers | Programme Committee
Stories and story-telling (narration and storytelling systems) represent long-standing cultural achievements of significant relevance even in modern times. Nowadays, story-telling is being enhanced with the convergence of sociology, pedagogy, and technology. In recent times, computer gaming is also deployed for serious and educational purposes and has proved to be an effective approach to cognitive stimulation and development. Many conceptual and procedural similarities and inter-dependences exist between story-telling and educational gaming. For instance, a good story lays the foundation for immersion and emotional involvement in games. Therefore these two areas can be integrated for research on web-based learning. Digital stories are an ideal starting point for the creation of educational games, since each story addresses particular problems, so that the story recipient can benefit from other users' experiences. This leads to the development of more realistic stories providing the kernel for non-trivial educational games involving various types of media. These stories cover the instructional part of an educational game, while the game adds the motivation and engagement part.
This workshop aims at bringing together researchers, experts and practitioners from the domains of digital story-telling and educational and serious gaming to share ideas and generate new knowledge in the context of web-based learning. There is a great amount of disparate research in these fields and this workshop will allow the participants to discover and leverage potential synergies.
Workshop topics
Topics of interest include, but are not limited to:
Theories in story-telling, learning and games
Story-telling and its role in digital educational games
Story and game design paradigms for Web-based Learning
Augmented story-telling and gaming
Story-telling and educational gaming with social software
Mobile story-telling and educational gaming
Cross-media/transmedia story-telling and gaming
Computer gaming for story-telling (Game design for narrative architectures)
Multimedia story and game authoring
Story-telling and educational gaming applications
Storytelling and pedagogy
Storytelling mechanics in serious games
Narratology and story-telling
Submissions

Authors are invited to submit original unpublished research papers (max. 10 pages) according to Springer LNCS format. All submitted papers will be peer-reviewed for originality, significance, clarity and quality. Accepted papers will be published as part of ICWL workshop proceedings in Springer Lecture Notes in Computer Science.
To submit your paper please use the STEG submission website hosted at easychair: http://www.easychair.org/conferences/?conf=steg2011 (will be open soon)
Important Dates
EXTENDED DEADLINE Paper Submission: 15 September 2011
Notification of acceptance: 3 October 2011
Camera Ready Submission: 15 October 2011
Author Registration: 15 October 2011
Workshop date: 8-10 December 2011
Organisers
Ralf Klamma, RWTH Aachen University, Germany
Michael Derntl, RWTH Aachen University, Germany
Stefan Göbel, TU Darmstadt, Germany
Sandy Louchart, Heriot-Watt University, UK
Program Committee
(to be confirmed)
Amanda Gower (British Telecommunications)
Ana Paiva (INESC-ID, Lisbon, Portugal)
Anna Hannemann (RWTH Aachen University, Aachen, Germany)
Ansgar Scherp (UC Irvine, CA, USA)
Antonio Brisson (INESC-ID, Lisbon, Portugal)
Armin Weinberger (LMU, Munich, Germany)
Bailing Zhang (Victoria University, Melbourne, Australia)
Baltasar Fernández Manjón (Complutense University of Madrid, Madrid, Spain)
Carlos Delgado Kloos (Carlos III University, Madrid, Spain)
Christian Guetl (Graz University of Technology, Austria)
Cord Hockemeyer, University of Graz, Austria
Dietrich Albert (Unversität Graz, Graz, Austria)
Daniel Burgos (AtoS / International University of La Rioja, Spain)
Daniel Kudenko (University of York, UK)
David Thue (University of Alberta, Canada)
Dominik Renzel (RWTH Aachen University, Aachen, Germany)
Emmanuel Stefanakis, Harokopio University of Athen, Greece
Georg Thallinger (Joanneum Research, Graz, Austria)
Griff Richards (Athabasca University, Canada)
Harald Kosch (University of Passau, Germany)
Helmut Hlavacs (University of Vienna, Austria)
Hermann Maurer (Graz University of Technology, Austria)
Pablo Moreno-Ger (Complutense University of Madrid, Madrid, Spain)
Irma Lindt (Fraunhofer FIT, St. Augustin, Germany)
Jose Luis Sierra (Complutense University of Madrid, Madrid, Spain)

Kinshuk (Athabasca University, Canada)
Lionel Brunie (INSA de Lyon, France)
Marc Spaniol (MPI, Saarbrücken, Germany)
Marco Luccini (INSEAD, France)
Marius Preda (Institut National des Télécommunications, France)
Martin Haller (TU Berlin, Germany)
Michael Granitzer (Know Center, Graz, Austria)
Michael Hausenblas (Joanneum Research, Austria)
Michael Kriegel (Heriot-Watt University, UK)
Nalin Sharda (Victoria University, Melbourne, Australia)
Peter Schallauer (Joanneum Research, Graz, Austria)
Rafael Bidarra (TU Delft, The Netherlands)
Raphaël Troncy (CWI, The Netherlands)
Raymond C. W. Sung (Heriot-Watt University, Edinburgh, UK)
Richard Chbeir (LE2I Laboratory (UMR - CNRS) - Bourgogne University, France)
Romulus Grigoras (ENSEEIHT, France)
Ronan Champagnat (L3i, Universite de La Rochelle, UK)
Rui Prada (Instituto Superior Tecnico, Lisbon, Portual)
Stamatia Dasiopoulou (ITI Thessaloniki, Greece)
Vedran Sabol (Know-Center Graz, Austria)
Victor Manuel Garcia-Barrios (University of Technology Graz, Austria)
Vincent Charvillat (ENSEEIHT, France)
Vincent Oria (NJIT, USA)
Werner Klieber (Know-Center Graz, Austria)
Wolfgang Gräther (Fraunhofer FIT, St. Augustin, Germany)
Wolfgang Prinz (Fraunhofer FIT, St. Augustin, Germany
Yiwei Cao (RWTH Aachen University, Aachen, Germany