Up one level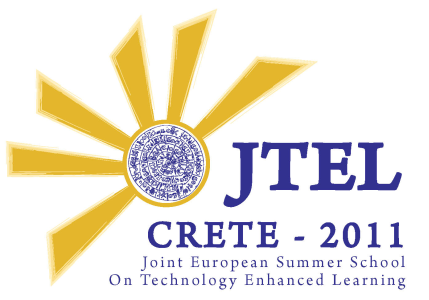 Impressions
Call For Participation
We are pleased to announce the 7th Joint European Summer School on Technology Enhanced Learning, to take place from Monday, May 30th to Friday June 3rd, 2011 in Chania, Crete, Greece. Pre-summer school activities are organized all day on Sunday, May 29th.
The summer school aims to encourage participants to adopt a critical stance in thinking about the role of technologies in providing opportunities for learners and the potential of these opportunities in terms of learning.
The summer school provides a learning environment where participants get opportunities to: develop their research skills; increase their knowledge base; collaborate with others in their own and complementary research areas; engage in debate; have access to experts in the field; and discuss their own work.
The programme will include lectures from a broad range of domains which contribute to advancing the field of Technology Enhanced Learning. TEL research projects are encouraged to provide students with a perspective of the state-of-the-art research under study in their working groups. The programme will also include practical and methodological workshops and opportunities for doctoral candidates to develop their personal research. Students will have opportunities to present and discuss their doctoral work.
You can find practical information regarding venue and travel in our Guidelines For Participants (UPDATED!).
Doctoral Community of Practice
: The
TELEurope Doctoral Community of Practice
is a place where researchers and senior academics can build a community. Everyone is welcome to request membership but all Summer School participants should join and to look on the JTEL Summer School page for instructions about preparations for their participation in the the scientific programme of the Summer School.
Schedule
Please note this schedule is preliminary and subject to changes
Color key
| | | | | |
| --- | --- | --- | --- | --- |
| Lectures | Workshops | Coffee/Food | Leisure | Excursions |
Sunday, May 29
| | |
| --- | --- |
| Full day | EXCURSION TO SOUTHERN CRETE |
Monday, May 30
Tuesday, May 31
Wednesday, June 1
Thursday, June 2
Friday, June 3
Saturday, June 4
| | |
| --- | --- |
| Full day | OPTIONAL EXCURSIONS |
Venue Description
The Summer School will take place in Chania, Crete. It will be hosted in
Porto Platanias hotel
, located in Platanias, a village which has successfully retained its individual charm and hospitality whilst developed into a popular, cosmopolitan holiday destination with a wide range of taverns, shops, bars and restaurants. Just minutes away from the old town of Chania with its enchanting Venetian harbour, Platanias is the ideal venue, offering peace and quiet but also a wide range of social activities.
Photos
---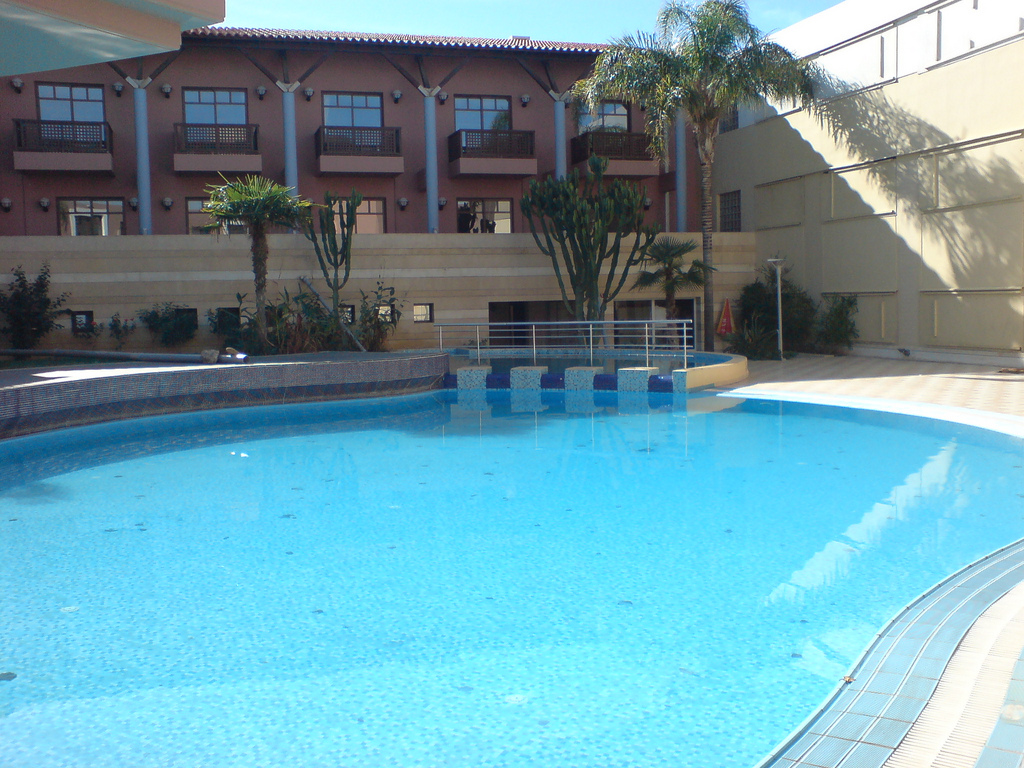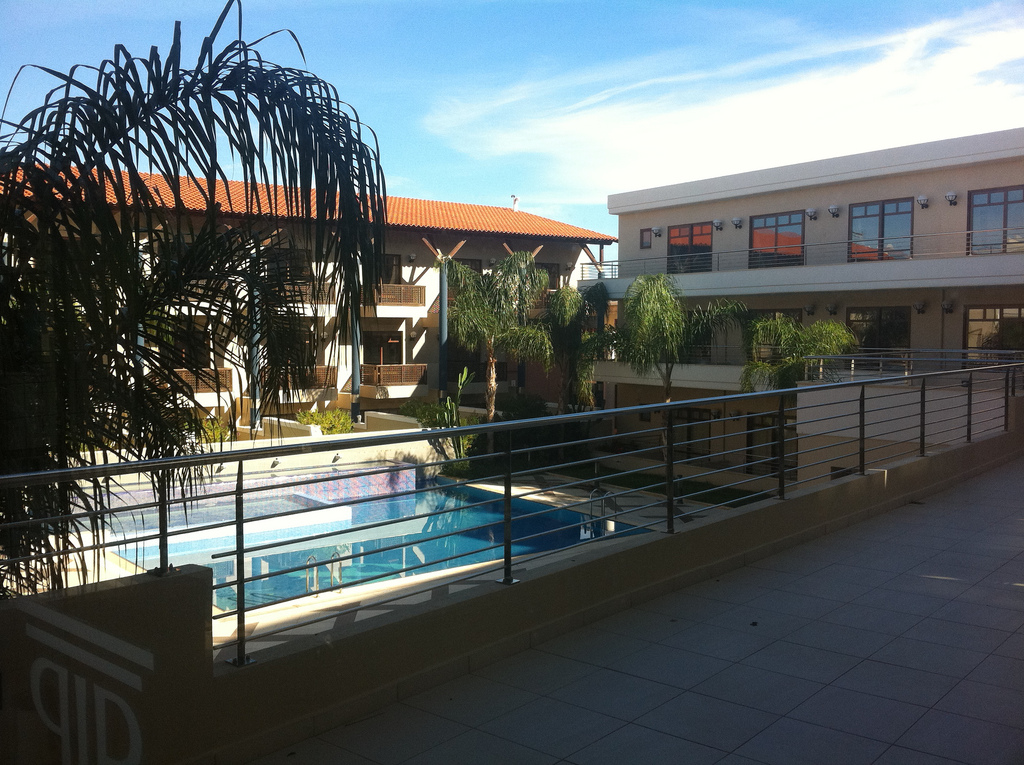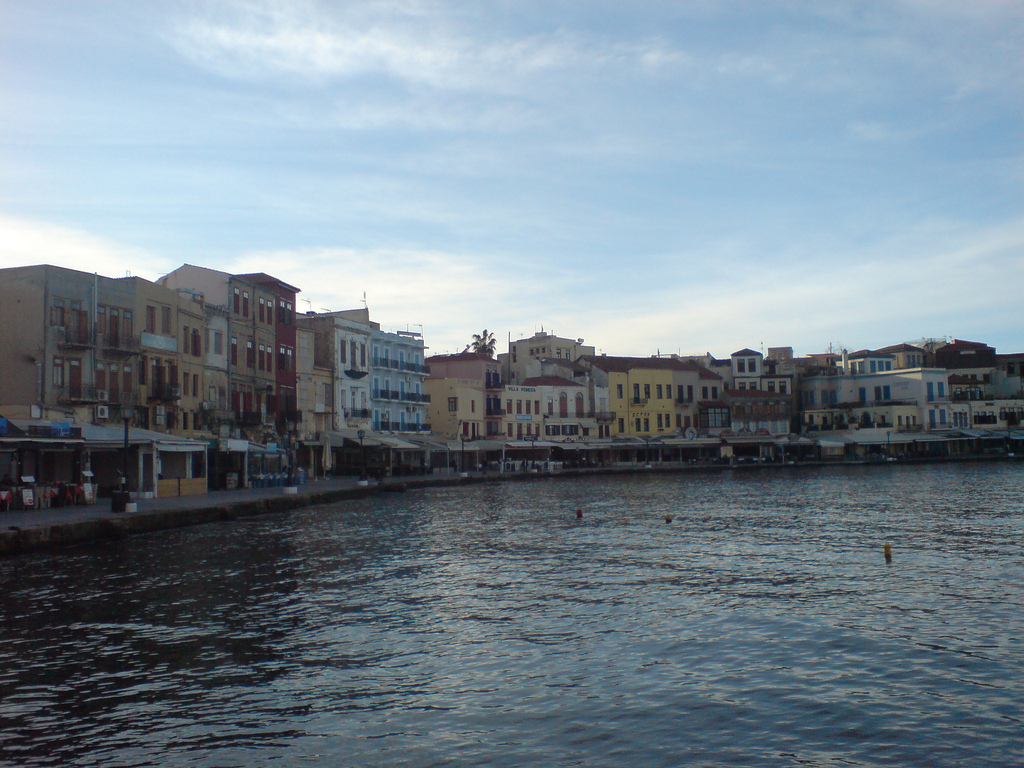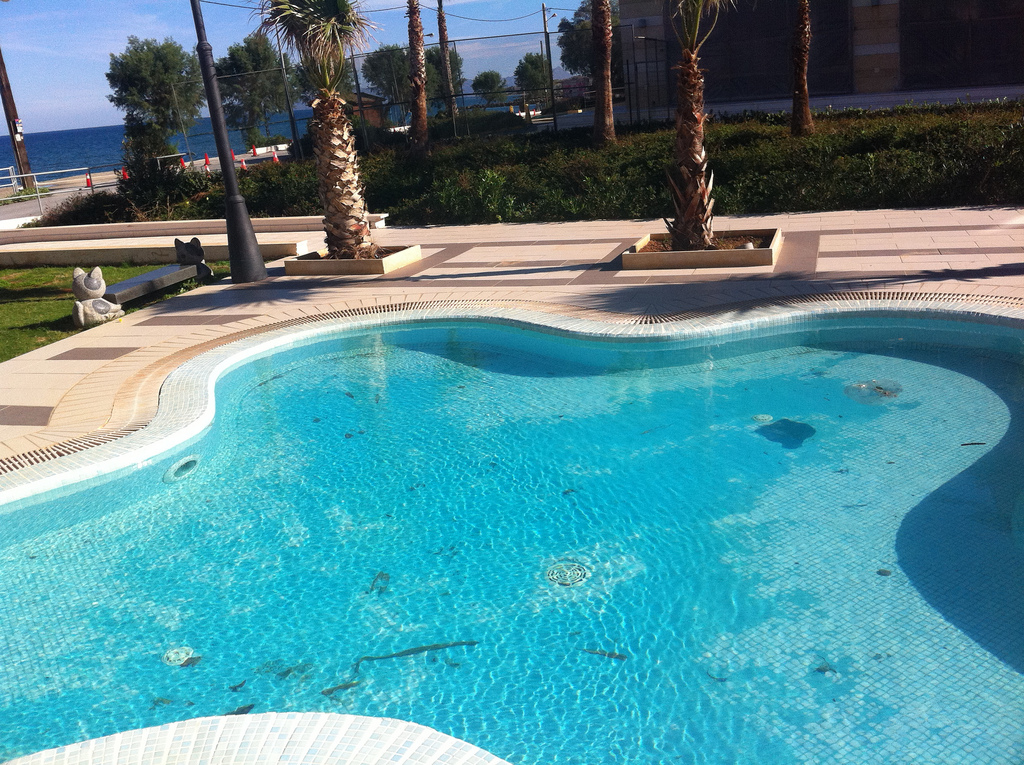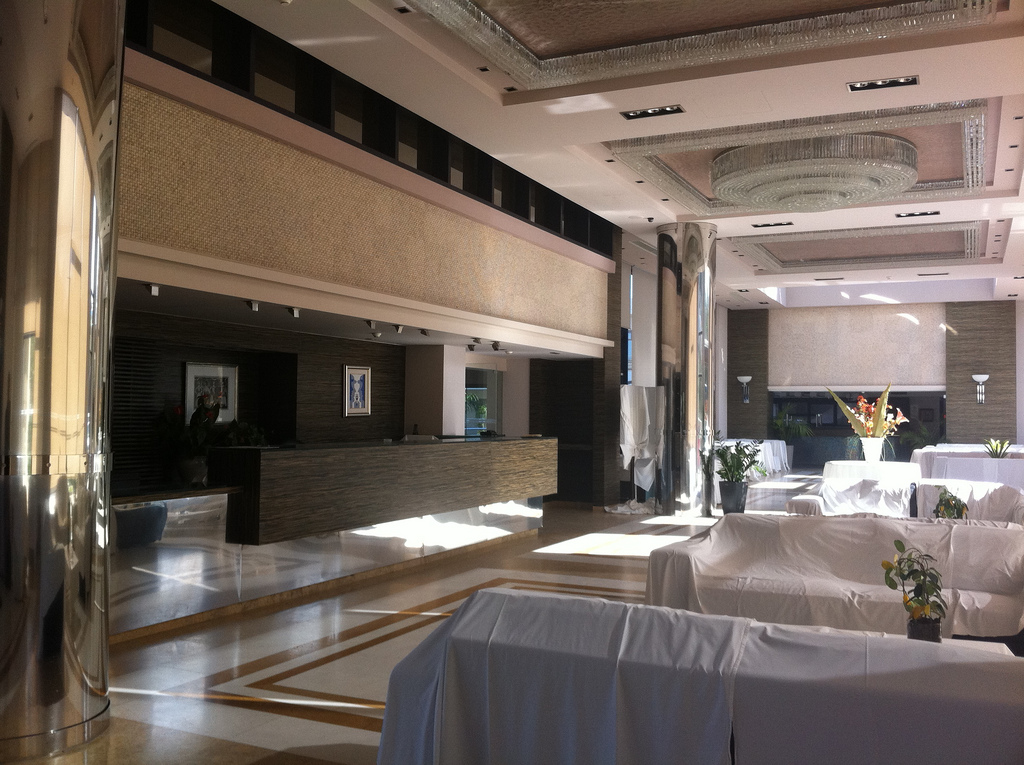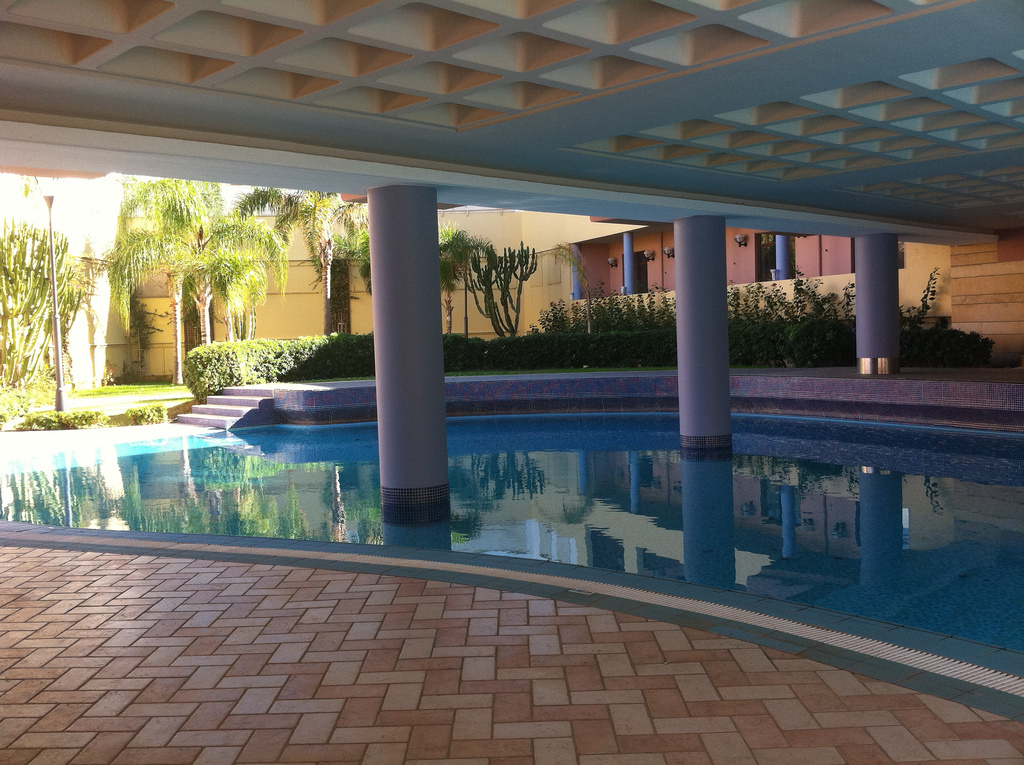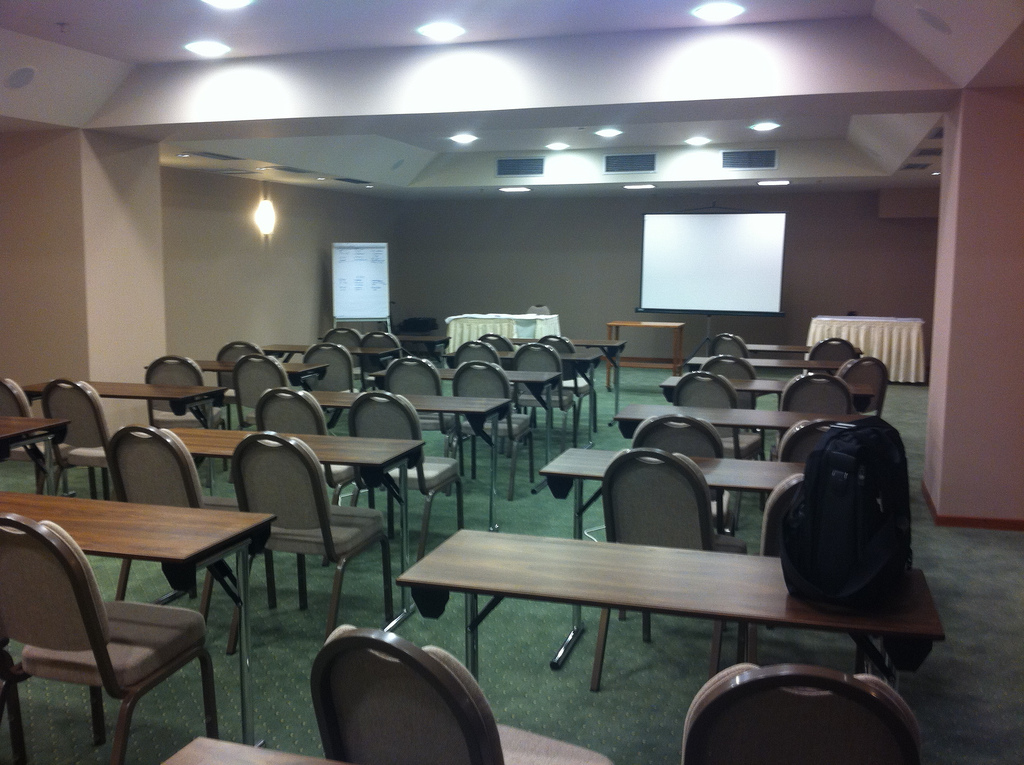 Map
---
View Larger Map
Travel Information
You are strongly advised to fly to Chania Airport (CHQ), not to Heraklion. Also look out for charter flights, these may be cheaper than scheduled flights.
There will be transfers organized between the summer school venue and Chania Airport. For the schedule of the shuttles please check the Guidelines for Participants.
There will be no transfers from/to Heraklion airport. We will provide information on buses and taxis, in case you do need to arrive at Heraklion.
Accomodation and Social Events
Accommodation and summer school facilities will be made available at
Porto Plataniás Beach Resort
, situated in a quiet, idyllic area of Plataniás, next to one of the cleanest beaches of the island. Within walking distance from the Resort you have the chance to explore the exceptionally picturesque village of Plataniás up on the hill, as well as the surrounding area.
PhD students are asked to share triple of quadruple rooms, triple or quadruple bungalows with other PhD students.
On the 29th of May, an excursion to Elafonissi for swimming will take place. On the way, a stop will be made at the traditional village of "Topolia" and visit to Saint Sophia Church (located in a cave).
On the 1st of June, a tour in Chania is organized, when the group will visit the old harbour of Chania, the old market and the Archaeological museum. This trip will start at around 9:00 am and finish at 1:00 pm with a lunch at the hotel.
During their free time, the participants will also have a variety of leisure activities at their disposal from which they can choose. Hiking, sea kayak, paintball, water sports, football, bowling and diving are some of the activities offered.
Cost of Summer School
The cost for PhD students is Euro 550 (including accommodation - 7 nights in shared room, meals, excursions, local transportation). JTEL has secured funding to provide funding for about 40 PhD student grants to cover summer school accommodation, catering, and events. Please indicate if you are applying for a scholarship in your application. Some selected students with grants may be able to benefit from funding to cover travel expenses to Chania as well.
Organising Committee
Programme Chairs:
Marie Joubert (University of Bristol)
Nikos Manouselis (Greek Research & Technology Network)
Local Organizers:
Nikos Palavitsinis (Greek Research & Technology Network)
Laura Gavrilut (Agro-Know Technologies)
Lecture Chairs:
Martin Wolpers (Fraunhofer FIT)
Sandy El Helou (Ecole Polytechnique Fédérale de Lausanne)
Workshop Chairs:
Milos Kravcik (RWTH Aachen University)
Martin Sillaots (Talinn University)
Activity Chairs:
Maria Perifanou (University of Athens)
Joris Klerkx (Katholieke Universiteit Leuven)
Phd Advisory Chairs:
Ralf Klamma (RWTH Aachen University)
Margit Hofer (Zentrum für Soziale Innovation)
Admissions Chairs:
Tomaz Klobucar (Institut Jozef Stefan)
Katherine Maillet (Institut Telecom)
Publicity Chair:
Marcela Porta (Institut Telecom)
Student Organisation Chairs:
Maren Scheffel (Fraunhofer FIT)
Nikos Palavitsinis (Greek Research & Technology Network)
Website:
Michael Derntl (RWTH Aachen University)
Zinayida Petrushyna (RWTH Aachen University)
Ralf Klamma (RWTH Aachen University)
Finance Chairs:
Fridolin Wild (Open University)
Tomaz Klobucar (Institut Jozef Stefan)
Journal Chairs:
Ambjörn Naeve (KTH Royal Institute of Technology)
Peter Kraker ( University of Graz )
Steering Committee:
Katherine Maillet (Institut Telecom)
Ralf Klamma (RWTH Aachen University)
Tomaz Klobucar (Institut Jozef Stefan)
Denis Gillet (Ecole Polytechnique Fédérale de Lausanne)
Programme Committee:
Graham Attwell
Zuzana Bizonova
Bert Bredeweg
Daniel Burgos
Linda Castañeda
Bernadette Charlier
Mohamed AmineChatti
John Cook
Paul De Bra
Carlos Delgado Kloos
Michael Derntl
Erik Duval
Hannes Ebner
Sandy El Helou
Denis Gillet
Wolfgang Greller
France Henri
Margit Hofer
Stefan Hrastinski
Ebba Hvannberg
Borka Jerman-Blazic

Marie Joubert
Barbara Kieslinger
Ralf Klamma
Joris Klerkx
Tomaz Klobucar
Peter Kraker
Milos Kravcik
Barbara Kump
Tobias Ley
Stefanie Lindstaedt
Mathias Lux
Katherine Maillet
Nikos Manouselis
David Massart
Christina Mendes Dacosta
Daniel Müller
Ambjörn Naeve
Jad Najjar
Nikos Palavitsinis
Lucia Pannese
Dimitra Pappa

Matti Pauna
Maria Perif
Zynayida Petrushyna
Marcela Porta
Traian Rebedea
Joze Rugelj
Maren Scheffel
Andreas Schmidt
Birgit Schmitz
Elena Shulman
Martin Sillaots
Carl Smith
Marcus Specht
Ros Sutherland
Stefaan Ternier
Luc Vandenabeele
Riina Vuorikari
Fridolin Wild
Martin Wolpers